[Home]
[D.P.'s All-Time Favorite Movies]
[E-mail]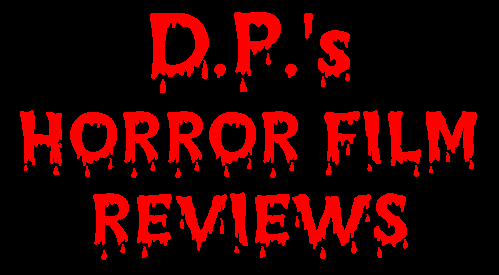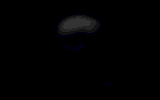 Alien

An American Werewolf In London

(Alfred Hitchcock's) The Birds

(George A. Romero's) Dawn of the Dead (see below)

What Ever Happened To Baby Jane?
Aliens

Friday the 13th Part VI: Jason Lives

From Dusk Till Dawn 3: The Hangman's Daughter

Humanoids From the Deep (1980)

(Stanley Kubrick's) The Shining

(Stephen King's) Silver Bullet
The Abominable Snowman

(1957, 85m, Not Rated) Hammer borrows a few tricks from the Universal folks in a production that is bit too creepy - no, more like creeping, very deliberate - for its own good. Forrest Tucker and Peter Cushing are good in the lead roles, but the Snowman doesn't quite live up to its billing.
Alien3

(1992, 110m, Rated R) Director David Fincher makes the (great) leap from music videos to motion pictures, and the result is about what one would expect . . . some interesting visuals, but too few interesting characters or plot lines. It does not help that his star (Sigourney Weaver) looks like death warmed over throughout much of the movie or that the story (involving a penal colony with no weaponry) meanders towards a less-than-spectacular conclusion. Alien fans have come to expect a lot more than this third installment has to offer.
American Psycho

(2000, 97m, Rated R) After playing Jesus of Nazareth in TV's Mary, Mother of Jesus, Christian Bale dives into the role of Patrick Bateman, Wall Street player slash hater (the emphasis is on the "slash"). Growing bored of murdering prostitutes, homeless and the like, Bateman moves on to his co-workers (one, in fact, because he has a better business card). I really do not know what to make of this film. Some have hailed it as "black comedy", but I found little to laugh at, much less to like about this yuppie bloodbath. After struggling through the last half-hour of American Psycho, I realized that I was thinking way too much about the soundtrack music of the 1980's (mostly bad) and had very little concern for Bateman or his many victims. It is all so strangely dull and unbelievable, every bit as much as it was unnerving.
Anaconda

(1997, 89m, Rated R) BIG snake. Big boat ride down the Amazon. No big deal.
Attack of the Giant Leeches

(1959, 62m, Not Rated) Yes, there is a Giant Leeches movie and what a "massive, blood-sucking" BORE it is. Take my word for it, this one is exclusively for low-budget lovers.
Bats

(1999, 91m, Rated R) If I was given a strike for every bad Louis Morneau-directed film I have watched (start to finish, no less), I would be heading back to the dugout with my bat (pun intended). I had hoped Bats - the movie - would be a little better than Morneau's Quake and Carnosaur 2 (okay, I snoozed through both of them). His latest effort is only slightly better than previous efforts, but so much for being the "Top Turkey".
The Beast Within

(1982, 98m, Rated R) It's sick and silly, and just maybe an attempt at pushing pro-choice. Paul Clemens is the product of a vicious rape, carrying a Beastly secret into his late teens. Director Philippe Mora splashes a generous amount of blood on his gore in this low-budget shocker.
Beware! The Blob

(1972, 87m, Rated PG) Yes, there is a Son of Blob and not only that!? It is "The Movie That J.R. Shot!" Until only recently, I truly did not believe this film even existed. Why is that I have been able to watch the 1950s cult classic The Blob maybe 25 times on television and never saw or even heard about the other Blob for more than 25 years after its release? The answer lies within this sorry sequel which must have been an embarrassment of sorts to many who were involved.
Blair Witch 2: Book of Shadows

(2000, 90m, Rated R) Whatever!?
Blood Beach

(1981, 92m, Rated R) "Just when you thought it was safe to go back in the water - you can't get to it." Call it a guilty pleasure, but I like to watch Blood Beach every now and again to remember just how bad horror movies from the 1980s could be. It had to be the worst movie John Saxon ever appeared in, with dreadful performances by nearly everyone. I really thought Burt Young would have found it hard to get work after this turkey, but movies like Rocky III, IV and V - and The Adventures of Pluto Nash - just wouldn't have been the same without him!
The Burning

(1981, 90m, Rated R) The movie Friday the 13th has spawned many imitators. The Burning just might be the worst of a very bad lot. It is notable as being the first feature film for Holly Hunter, Jason Alexander and Fisher Stevens; and for "special makeup effects" by Tom Savini. I cannot imagine that any of these folks would still have this turkey on their resumes. [ In his book "Creature Features", John Stanley notes that "producer Harvey Weinstein, a stickler for realism, claims (The Burning) tale is true; or maybe (Weinstein) just saw Friday the 13th." ]
Carnival of Souls

(1962, 82m, Not Rated) Here is a psychological study of a woman (Candace Hilligoss) who drowns following a car accident and wanders through a netherworld filled with zombie-like ghouls. After one viewing, it is not clear why a legion of horror fans including Night of the Living Dead auteur George A. Romero have taken such a liking to this yawner. Perhaps I should watch this low-budget cult favorite (imagine that!?) again. Maybe next time I will stay up late, turn off all the lights, and try to forget everything I have learned about quality production values.
C.H.U.D.

(1984, 88m, Rated R) I recall apologizing to my movie date for having made her sit through this turkey with me. But the news isn't all B.A.D. After seeing C.H.U.D., she married me! And after Jaws the Revenge, The Exorcist III and Child's Play II, she's still married to me!? John Heard and Daniel Stern have featured roles in C.H.U.D. (short for Cannibalistic Humanoid Underground Dwellers, or something to that effect). John Goodman and Jay Thomas make cameo appearances. Give a half-star to the casting director.
The Craft

(1996, 101m, Rated R) Fairuza Balk and friends form a powerful coven of teenage wiches. Unfortunately for The Craft, the power fails. Critic Amy Dawes of the Los Angeles Daily News called it "a pumped-up Carrie for the '90s." I would have preferred a bit more pump.
Creepshow 2

(1987, 92m, Rated R) Stephen King and George A. Romero scripted three more tales of terror for Creepshow 2 (two fewer than the first), but only one of them are worth a second showing. "The Raft" features some fun-loving teens (played by unknowns then and now) and a grotesque blob-of-a-monster in a lake. There are at least a few scenes in this one that will have you thinking twice about leaving the shore.
Deep Rising

(1998, 106m, Rated R) Here's a thriller that is all too familiar. Treat Williams is a deep sea adventurer who discovers that members of his crew are actually - SURPRISE! - bad guys (the nuclear weapons sort who are into looting on the side). A luxury liner happens along and the baddies set out to steal the night away. What they find onboard is a ballroom of blood (and that's putting it mildly) and - SURPRISE!! - a gargantuan Octopus-like creature awaiting its next meal. It is all very predictable. But what ultimately sinks this movie is the preposterous action sequences. The last thing we need to see is our heroes on Jet Skis, blindly racing through the bowels of the ship. But, guess what?!
Dracula 2000

(2000, 99m, Rated R) Peter Travers of Rolling Stone magazine really dug his fangs into this one: "Wes Craven Presents Dracula 2000 raises an unholy cinematic stench..." I really did not find this any worse than many of Craven's other films. And yet, there really is nothing new to speak of in this countless remake of Dracula.
End of Days

(1999, 120m, Rated R) Ah-nole is baak in yet another big-bam-boombastic supernatural thriller. Or as Owen Gleiberman of Entertainment Weekly put it, he "kicks the devil's ass in a silly, watchable thriller..." Unfortunately, the once-mighty Arnold Schwarzenegger is trapped in a film that is too big and noisy to be anything but a loud disappointment. The movie is all so complex and too often, too convenient for this long-time Schwarzenegger fan who was rooting for his return to action movies and hoping for a better End of Days.
Event Horizon

(1997, 95m, Rated R) Think Hellraiser in space. Think I wasted $3.75. (At least I am glad I caught the matinee.) Despite its big-budget special effects and semi-star power, this loud, overblown sci-fi thriller is just one big disappointment.
Fear

(1996, 97m, Rated R) About an hour into it, I am still waiting for the Fear to begin. This is about the same time that Reese Witherspoon realizes that her new boyfriend (Mark Wahlberg) is a psycho. If only she had listened to her dad (William L. Petersen), she could have saved herself and her family a lot of grief.
fear dot com

(2002, 98m, Rated R) Evil lurks on the Internet. A New York City police detective (Stephen Dorff) and health examiner (Natascha McElhone) log on to a Web site which is linked to the gruesome deaths of numerous persons. It seems that everyone who logs on to Feardotcom.com dies in 48 hours. (I wonder if Dan Rather knows about this?!)
Firestarter

(1984, 114m, Rated R) A good cast and inventive pyrotechnics are wasted in telling the story of a young girl (Drew Barrymore) who uncontrollably starts fires around her. With a clenched fist, wind blowing up her hair and a look of utter disgust on her little face - oh, and a few choice words (very few, actually) - there is little doubt that the government can not keep her from losing her cool. When she says, "Back off! Just back off!!", they really should have listened. Ultimately, Firestarter is one of the most-disappointing of the Stephen King movie adaptations.
Friday the 13th

(1980, 90m, Rated R) This is the gory, teenage slasher flick that has spawned an amazing ten sequels to date, of which it is not worthy. A few good scares and the fact that no two murders are alike are just not enough. The mindless plot involves an unknown psycho killer on-the-loose at Camp Crystal Lake. Could it be the young boy named Jason who drowned years earlier while camp counselors ignored his cries for help? Probably, but who really cares. As horror effects master Tom Savini (Dawn of the Dead) generously spatters the blood, director Sean S. Cunningham leads one young actor after another to their deaths (including a young Kevin Bacon). Rest assured, very little is left to your imagination.
Friday the 13th Part 2

(1981, 87m, Rated R) Ice pick, hammer, machete, pitchfork, but not before flashbacks to the last ten minutes or so of the first Friday. "The boy!? Is he dead too?" asks Alice (Adrienne King). It's good night Alice and pretty much downhill from there.
From Dusk Till Dawn 2: Texas Blood Money

(1999, 88m, Rated R) Even vampire freaks will find very little to like about Dusk 2. Tiffany-Amber Thiessen and Bruce Campbell appear for only a few minutes at the outset, and what follows is even less than one would expect of a "direct to video" feature. I would say that this sequel is strictly for fans of the first film, but they won't care much for it either.
Ghost Ship

(2002, 91m, Rated R) It seems like only yesterday that a cable TV network had this same film on - and now it is in theatres! No, the TV movie was set in the Bermuda Triangle... With Luke Perry... Olivia D'Abo... Dan Cortese... and a black actor, what was his name? Wait, it's coming to me... The Triangle... late last summer on TBS Superstation... Dorian Harewood! The names have changed and so, too, has the location, but Ghost Ship is pretty much the same underwhelming film.
(Stephen King's) Golden Years

(1991, 232m, Not Rated) I only recently discovered this video and was somewhat surprised that I had not heard of this Stephen King adaptation before. Without question, if King's name was not attached to it, Golden Years would not be available for rental at my local Blockbuster; much less in the Sci-Fi section. If I were not so tired after watching this overwrought TV miniseries, I would expound on the fact that this is NOT a horror film and just barely registers as a science fiction piece. There are some interesting, but only mildly creepy scenes of glowing green eyes (as promised on the video tape cover) and Felicity Huffman is nice to look at, but there is also a whole lot of talk and way-too-much government mumbo jumbo. Much like King's later television work on It, The Stand, etc., a whole lot of effort is put into keeping viewers tuned in for 3-4 hours. Unfortunately, the oddness of the characters and their situations, and the many plot twists ultimately lead to a weak and disappointing ending.
Halloween 4: The Return of Michael Myers

(1988, 88m, Rated R) A few minutes into it, I am wondering if this a Friday the 13th or Halloween sequel. The line is blurred as Michael Myers returns after a one-movie hiatus to execute a series of unbelievable murders. Here's the catch: He himself is unkillable! How original!?
Hannibal

(2001, 131m, Rated R) Almost ten years to the day, Hannibal the Cannibal is back in theatres! Unfortunately, Anthony Hopkins' Hannibal Lecter is about the only holdover from The Silence of the Lambs. Academy Award-winning actress Jodie Foster, director Jonathan Demme and screenwriter Ted Tally all chose to pass on Hannibal after reading Thomas Harris' novel, with Foster saying it was just "too grisly". Sadly, director Ridley Scott's Hannibal also lacks nearly all of the suspense and substance of Demme's Silence.
The Haunting

(1999, 112m, Rated R) Director and long-time cinematographer Jan De Bont proves once again that he is quite the show man with this remake of a 1963 film that is generally considered one of the best horror thrillers ever. This new Haunting is presented with a choice cast and great special effects people and the result is one big disappointment - more Speed 2 than Speed. For all of ILM's efforts, an Oscar-nominee in leading man Liam Neeson, and some enthusiastic performances by hot, young up-and-comers Catherine Zeta-Jones and Lili Taylor, The Haunting is only half the film it used to be.
Hollow Man

(2000, 112m, Rated R) Kevin Bacon is Sebastian Caine, a brilliant scientist who insists on being the test subject for his own invisibility experiment. This "Invisible Man" for the new millennium loses his sanity and changes into a cold-blooded, psychotic killer. Fellow researchers Elisabeth Shue and Josh Brolin can only hope to survive the extreme violence and mayhem in this Paul Verhoeven film. While Hollow Man is not as good as the Dutch director's finer works (RoboCop, Total Recall), it is every bit as overblown and unbelievable as any of his films.
Horror Express

(1972, 90m, Rated R) Only a few years after Night of the Living Dead and just a couple before Murder On the Orient Express, Christopher Lee and Peter Cushing starred in this Spanish production that features killer zombies on a train. It all begins with a monstrous fossil killing a baggage clerk. It turns out that the hairy arm with red eyes (as he first appears) is either A) the missing link, B) a space alien, or C) disciple of Satan. His M.O. is to stare at his victims until their memory is erased, turning their eyes into a bright white and bloodied mess. After about an hour of murders on the Trans-Siberian Express, Telly Savalas boards the train and tries to beat the devil out of a monk. Apparently Savalas (who shares top billing with Lee) was only contracted for about half of the last 28 minutes of the film. He gets a glimpse at the beast's evil eyes, leaving Lee and Cushing to battle a train-load of zombies in the final act. Considering the number of genre pros involved, Horror Express is much too amateurish and only recommended for fans of its stars. [ Response from "Alan" in the U.K. via e-mail dated 12/12/02: "I was reading your review for Horror Express and I was shocked at your lack of understanding for the film, and the genre it represents. Poor review, far too short with no substance. This film is a true classic. If your (sic) going to pull the film down, at least explain why in more than a couple of sentences." ]
House of 1000 Corpses

(2003, 88m, Rated R) Hey, at least it's not another teen slasher flick! Rob Zombie's oft-delayed directorial debut lands with a loud and bloody thud... For all of its sadistic overtones and ambitions, the end result is a dreadful film that really should have been better.
House on Haunted Hill

(1999, 115m, Rated R) This is not your father's House on Haunted Hill. It bares little resemblance and too little of the fun and subtlety of the 1959 picture with the same name. What the new film does have is some eye-popping special effects and quite a few good scares. It is also much too convoluted and contains way too much of wimpy Chris Kattan.
Howling II

(1985, 88m, Rated R) The first of an incredibly awful lot of Howling sequels is just about as bad as it gets - unworthy of any thoughtful critique. Sybil Danning's physique is on display in a hairy werewolf orgy, which is about the only thing(s) worth seeing here.
The Howling: New Moon Rising

(1994, 90m, Rated R) After producing, writing and appearing in two forgettable direct-to-video Howling films (numbers IV and V), Clive Turner added a few more hats as director and editor of this wretched turkey (the seventh Howling, if you're counting). Turner is the main character, Ted, who rides into an old and dirty Pioneer Town looking a lot like Willie Nelson's Red Headed Stranger without the Bible and Morgan Fairchild - and who may or may not be a werewolf. The big secret, however, is whether or not the line-dancers will or will not turn into werewolves themselves. There is only about five minutes of actual horror (at least attempts at it) which really takes away from all of the barroom banter and Country & Western dancing; and which is actually a whole lot better than the two guys badly impersonating a Priest and an old cop.
(Roger Corman Presents) Humanoids From the Deep

(1996, 86m, Rated R) Run an already bad horror film through the Roger Corman factory and this is what you get. While this made-for-cable Humanoids isn't much worse than the 1980 feature film, it gets my official stamp of disapproval for having Clint Howard (Ron's brother who also appeared in the Corman-produced Carnosaur and Not Like Us) in a much-too-prominent role.
The Hunger

(1983, 100m, Rated R) Miriam and John Blaylock (Catherine Deneuve and David Bowie) are centuries-old bloodsuckers. The trouble begins when Mr. Blaylock begins showing his age. The Hunger is a mostly uneven vampire tale in which Miriam trades in John for a new lover (Susan Sarandon) resulting in far more sights than frights. [ "Kinky trash masquerading as a horror film." (Leonard Maltin) ]
I Know What You Did Last Summer

(1997, 100m, Rated R) Four teens (Jennifer Love Hewitt, Sarah Michelle Gellar, Ryan Phillippe and Freddie Prinze Jr.) hit-and-run-and-expose-of-the-body. The four make a pact to keep this unfortunate incident a secret. It turns out that Ben Willis (Muse Watson) survived (!) being run over and dumped in the sea. There, I've gone and spoiled the movie's secret.) He returns as a scraggly old fart with a mind to fix them youngins for good. And he is just the man to do it too, after taking a year to heal his wounds and perfect his meat-hooking skills. This pop-horror mess arrived hot on the heels of the highly-acclaimed Scream. From all appearances, no one involved with this movie ever saw it.
I Spit On Your Grave

(1978, 100m, Not Rated) A rape victim (Camille Keaton) carries out her revenge in one of the most sickening films ever made. As the DVD movie cover explains, "This woman has just chopped, broken and burned four men beyond recognition . . . but no jury in America would ever convict her!" After watching an extremely long rape scene (30+ minutes!?) and the stomach-turning murders that follow, I would argue that this movie is completely worthless and that no one anywhere could convince me otherwise.
I Still Know What You Did Last Summer

(1998, 100m, Rated R) I really tried to find something to like about this Summer sequel. I could not. I must admit to avoiding this celluloid cesspool (which I smelled from many, many miles away) for as long as I could. Perhaps it was the energetic, young cast that finally drew me in. On second thought, it probably was "the hook". Whatever it was, I only hope to restrain it the next time I get the urge to TOTALLY WASTE MY TIME. Instead of aiming to make an entertaining or even watchable film, the filmmakers (Columbia Pictures and Mandalay Entertainment) present us with more slash trash that is every bit as original as the title. Trust me, this is one movie that is only for the most-diehard fans of its cast.
Jaws 3

(1983, 99m, Rated PG) Dennis Quaid and Louis Gossett Jr. team up (and tune-up for Enemy Mine) with another great white shark on the loose - at Sea World! Move over, Shamu. The newest attraction comes with 3-D effects, which were a lot more potent in theaters (and those cheap glasses). [ According to the Internet Movie Database (us.imdb.com), the original script title was Jaws 3, People 0. I would have to go back and watch it again, but I am pretty sure the final tally is Jaws 4, People 1. ]
Jurassic Park III

(2001, 92m, Rated PG-13) What more could one want in a would-be summer blockbuster? More dinos? What about some flying reptiles - you know, pterodactyls? Maybe a whole new place for these prehistoric monsters to chase the human characters? JP3 has all that plus a capable director (Jumanji's Joe Johnston), some big movie stars (Bill Macy, Tea Leoni) and Sam Neill and Laura Dern from the first film back in the fold. Nevertheless, like The Lost World: Jurassic Park before it, this movie should have been a whole lot better than it is. If you are one of the few people who has never seen a Jurassic Park film, skip the sequels and check out the original.
Lake Placid

(1999, 82m, Rated R) Where's the beast?! A 30-foot man-, cow- and helicopter-eating crocodile is on the loose in a Maine lake. So, too, are Oliver Pratt and Betty White; and too often, their attempts at humor are almost as deadly. The makers of Lake Placid try much too hard for laughs and not nearly enough for some geniune scares that would have made this a better movie. To their credit, Pratt is quite good at times and White's foul-mouthed Mrs. Bickerman character goes a long way towards changing her "Golden Girl" image. Neither, however, makes up for fact that the killer croc has little more than a few cameos.
The Legend of Boggy Creek

(1973, 86m, Rated G) Who cares if it is the scariest G-rated movie ever?! It is very amateurish with crude camera work and a theme song that is even more lame than the drab, drawn-out documentary style of the film.
Mimic

(1997, 105m, Rated R) If one can trust Siskel (or was it Ebert), this would have been one "spectacularly exciting!" thriller. Unfortunately, it is not. With only a slightly better-than-average cast and far too many monsters-in-the-sewer scenes, I cannot help but think that this film is little more than a copy of another horror movie (at least the title is accurate), which I also recall dragging my wife to several years ago. I think she might agree with this assessment: Mimic is a C.H.U.D. for the 90s.
The Mothman Propecies

(2002, 118m, Rated PG-13) This is not a horror film. Spirit world drama or rural legend flick would be more accurate descriptions. It is kind of interesting, but for all of its eerie prophecies, there are too many scenes of Richard Gere standing around, scratching his head; and only a few blurry, and pretty sorry visions of what may or may not be a "Mothman". I do not think I would be spoiling too much if I told you that The Mothman Prophecies is purportedly based on true events which "remain unexplained". Unless you really like Gere, Laura Linney or any of the other actors here, you might not want to spend two hours watching this clunker.
A Nightmare On Elm Street 4: The Dream Master

(1988, 99m, R) A poor pooch, ironically named Jason, raises a leg to relieve himself, blowing a line of fire from his private part onto the very earth covering the notorious child murderer Freddy Krueger (Robert Englund). Wes Craven really created a monster in 1984 when he made A Nightmare on Elm Street. In yet another sequel to that movie, Freddy returns from the (burning) grave to annihilate and mutilate another group of teenagers. Renny Harlin directs this time and has nothing more to offer than a major league gross-out. Very little is funny or scary. The sometimes stupendous special effects are loosely connected with sub-par bits of comedy and ridiculous attempts at developing a plot. This fourth installment contains even more of the same cliche-ridden material and moronic gore that sent many viewers of the first two sequels - Freddy's Revenge and Dream Warriors - home disappointed. The Dream Master is nothing more than more slash trash.
(Dean Koontz's) Phantoms

(1998, 91m, R) The Miramax movie machine needs oiling. It all but breaks down in this plodding and only occassionally scary film adapted and scripted by novelist Dean Koontz. Phantoms aims to be a sharp psychological thriller. Despite the efforts of an interesting assortment of characters and some decent casting, it badly misses the mark and is just plain boring.
Piranha

(1995, 89m, R) Roger Corman presents . . . yet another no-budget remake of a less-than-classic horror film. I bit. It bites!
Plan 9 From Outer Space

(1959, 79m, Not Rated) Video Movie Guide asks, "Ever seen a movie that was so bad it was funny?" Its editors are more than generous in awarding this turkey three stars (out of five). Believe me, that is two stars too many! This movie is so bad, it's . . . well, BAD!
Prophecy

(1979, 102m, Rated PG) Prophecy: The Monster Movie really should have been a lot more fun. A few decent scenes do not make a good creature feature.
Psycho

(1998, 109m, Rated R) In spite of Anthony Perkins' best work as the freakish Norman Bates, the real star of the original Psycho was director Alfred Hitchcock. Psycho '98 is a nice tribute to Hitchcock. Perhaps out of respect, Gus Van Sant does very little to improve the original. This new version is a shot-by-shot remake of the 1960 horror classic, prompting many to ask, why? In direct contrast to the film's direction, Vince Vaughn's new Norman is all his own. The up-and-coming actor almost single-handedly makes Psycho worth seeing again. Almost.
Rattlers

(1975, 82m, Rated PG) S-S-Snakes alive! This low-budget film is not quite as fangtastic as it aims to be, but not totally harmless either. Particularly interesting (if not all that frightening) is the scene in which some crazed rattlesnakes share a bathtub with one of their female victims. (I just loved that scene - even more so when I was ten.)
Rawhide Rex

(1986, 89m, Rated R) "He's pure evil. Pure power. Pure terror." This movie is PURE CRAP. Rex is one of the worst movie monsters ever which may be why screenwriter Clive Barker has disavowed this film (based on his own short story). Either that, or it may just be that this is one sorry and unwatchable movie.
Revenge of Frankenstein

(1958, 90m, Not Rated) I have never been a big fan of the Frankenstein monster. The idea of a "walking monster" just does nothing for me. To be sure, I enjoyed Boris Karloff's turn in the first Frankenstein (1931) which coolly combined horror and pathos. Revenge of Frankenstein is Hammer Films' sequel to 1957's The Curse of Frankenstein, their first color horror film. (The two are generally considered as being among the studio's best films.) In Revenge, Dr. Frankenstein (Peter Cushing) escapes the guillotine and takes on a new identity, but is up to his old monster-building tricks. Michael Gwynn replaces Christopher Lee as the Monster in the second of five Frankenpics directed by Terence Fisher. While it all seems so inspired and commendable, I cannot help thinking I could be watching the far-superior original.
The St. Francisville Experiment

(2000, 77m, PG-13) Save your money! You will not miss anything: A doctor's bag, a cat, a doll, a roach, a Ouija board, some shackles and much, too much, talk, talk, talk...
Scream 2

(1997, 120m, Rated R) Scream 2 continues with the winning formula that made the original a huge success - intelligent characters played by able actors, sharp and clever writing, skillful direction, and above all, a great sense of mystery as to WHO?! is doing the deeds (EVERYONE is a suspect). All the principals are back: Director (Wes Craven), screenwriter (Kevin Williamson) and cast (David Arquette, Neve Campbell, Courteney Cox, Jamie Kennedy, Liev Schreiber). So why couldn't someone come up with a decent ending? There is much to like about this Scream sequel. It really is not a bad film. At least not until the last quarter.
Scream 3

(2000, 116m, Rated R) Three times the hype and for what?! Simply this: More, more, gore. Once again, Wes Craven and a young cast full of potential killers fail to recapture the magic of the original Scream. At least all involved say that this is the last we'll see of the tortured townsfolk of Woodsboro.
Screamers

(1995, 116m, Rated R) An army of mechanical killers evolve from small rodent-like creatures into human clones with the ability to breed, bleed and blend in with the last few survivors of a radiation-contaminated planet. Peter ("Robocop") Weller and Jennifer Rubin are good together, but not enough to lift Screamers above the sci-fi norm.
(Stephen King's) Sleepwalkers

(1992, 91m, Rated R) Vampires and felines are bitter rivals in this modern horror tale written expressly for the "scream" by Stephen King - in other words, no novel. The movie was released almost ten years ago and I recall another reviewer summing it up this way: "Charles is in charge of trolling for virgins for Mom." Charles (Brian Krause) and his mother (Alice Krige) are nomadic monsters who literally suck the life out of virturuous young women. These Sleepwalkers have superhuman powers able to change themselves and their surroundings, but they cannot escape the fury of a bunch of house cats. The movie is more beast with bloody claws than the usual fangs and bloody necks, but it is mostly a gory and exaggerated mess.
Stigmata

(1999, 103m, Rated R) A young hairdresser is brutally assaulted by an unseen attacker, leaving her wholey confused. For one, atheists are rarely chosen for such displeasure. Furthermore, it isn't a devil inside Miss Paige - it's a recently-deceased priest!? Damn her mother for giving her that stolen rosary! (Damned if I didn't spend six bucks to see another MTV-inspired horror flick!!)
Susperia

(1977, 97m, Not Rated) Much of today's horror work can be traced to this once-groundbreaking Italian film, considered by many to be a "cult favorite" and a "fan's picture". After watching it for the first time - some 20+ years after its making - I am deeply disappointed. The unrelenting soundtrack and cheesy effects are more than a little dated and even laughable at times. Case in point, a possessed and suddenly-vicious dog looks more like a tranquil vampire as the music score and sucking sounds are boosted to high levels!? Horror and cult-film fans alike should appreciate director and co-writer Dario Argento's bravura in achieving the film's eerie overtones, even if the rest is a mess.
Terror In the Swamp

(1984, 87m, Not Rated) A murdering Swamp thing is stalking folks in the marshes around Houma, Louisiana. It seems some scientists (actually a couple of very bad actors impersonating them) are responsible for a creature who may be a "nutriaman" - part nutria rat, part human. Having lived and worked in and around Houma all of my adult life, I must tell you that the best part of watching "Nutriaman" (as everyone around here still calls it) - other than a few unintentional laughs - is recognizing many of the locals who appear in the film. I can proudly say that the UPS guy who comes to my office had a sizable part in the production and is actually killed at film's end. (Hey, I know that guy!)
(Stephen King's) Thinner

(1996, 92m, Rated R) This one is straight from the bottom of the Stephen King barrel (adapted from one of his pseudonymous Richard Bachman books). From its lead actor (Robert John Burke) to the less-than-special effects (fake latex abounds), this low-grade film has little to like.
Twists of Terror

(1996, 90m, Not Rated) This horror anthology features three uninspired tales of Terror with a few Twists and little else. In the first (not) brief (enough) installment, a couple attempting to celebrate a second honeymoon are driven off the road in Redneck, USA. In the second story, dog bites man who in turn gets the "special" kind of rabies. Finally, a lonely lady turns out to be an E.Y.T. (Evil Young Thing). Scripter John Shirley should have been sent back to his typewriter.
Urban Legend

(1998, 99m, Rated R) A killer on a college campus is bringing urban legends to life. Not good. Enough said.
Vampire In Brooklyn

(1995, 102m, Rated R) I cannot blame Eddie Murphy or Wes Craven for not trying to make a good Vampire flick. Perhaps, this is just a case of the star (and co-writer) Murphy and director Craven trying too hard. Perhaps it is just that it seems a little too similar in theme to Interview With the Vampire (which came out about a year before this film), but with a modern slum setting. And yet for all of its poor ghetto humor, Vampire in Brooklyn is worthy of a look; if only for the on-screen chemistry generated by Murphy and co-star Angela Bassett. Personally, I really enjoyed the Nickolas Ashford look (as in Ashford & Simpson) achieved by Murphy as the Negro Nosferatu. Almost as much as I detested Kadeem Hardison as his ever-degenerating ghoul brother.
John Carpenter's Vampires

(1998, 107m, Rated R) James Woods battles blood suckers with the blessing of the Catholic Church. James Woods (as mercenary slayer Jack Crow) is good. Thomas Ian Griffith (as Master Vampire Valek) is very, very good. The rest of the cast and much of this movie is mostly forgettable.
White Zombie

(1932, 74m, Not Rated) Perhaps a greater fan of classic horror would find more to like in White Zombie. In his book "Creature Features", John Stanley (host of the San Francisco-area TV show for which the book is named after) calls it "a wonderful glimpse into Hollywood's schlocky past". He also notes that this "lost classic" was re-discovered in the 1960s, "then condemned by some fans who wished it had remained lost." For at least a scene or two, Bela Lugosi is interesting as the evil zombie master Legendre who helps Haitian plantation owner Charles Beaumont (Robert Frazer) win the heart of a lovely Madeleine (Madge Bellamy). The problem is, her heart belongs to Neil (John Harron); even after Legendre steals her soul. By today's standards, much of the movie is a mess (crude cinematography and editing, cheesy effects, awful acting, etc.). Films of this sort may have been important in the evolution of horror cinema, but that does not make this one any easier to watch.

Alien vs. Predator: Requiem - Opening 12/25/07

Prom Night - Opening 4/11/08

The Incredible Hulk (Edward Norton is cast as Bruce Banner in yet another film to feature the Marvel Comics character; William Hurt, Tim Roth and Liv Tyler are set to co-star) - Opening 6/13/08

The X-Files Movie #2 (Cast and crew reunite for the sequel to the 1998 movie based on the popular TV series; production is set to begin on Dec. 10) - Opening 7/25/08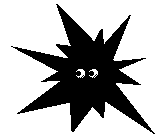 ---
TV Guide "Cheers" the Coming of the Horror Channel

By Delton Perrodin

CHEERS to a good Halloween treat, even if you'll have to wait a year. A new digital cable outlet called the Horror Channel should be scaring viewers by October 31, 2004. And with an advisory board that includes Wes Craven, John Carpenter and Tobe Hooper, the frightfest sounds more like a dream than a nightmare.


Source: TV Guide
October 18, 2003
---

SCREAM Team Gets CURSED - E! Online Movies (10/16/02)
FREDDY VS. JASON in Franchise Showdown - Variety (8/5/02)
Stan Winston Joins "Area 51" Video Game / Movie - Comingsoon.net (8/2/02)
Movie Draws Attention to Crop Circles - AP (8/1/02)
Diesel Gives a Taste of Next Three PITCH BLACK Films - Sci-Fi Wire (7/30/02)
X-FILES 2 Might Not Be Here As Fast As Once Hoped - Calgary Sun (7/26/02)
Alien, Predator Get It On! - E! Online (7/15/02)
TEXAS CHAINSAW MASSACRE Remake Gets Leads - Variety (6/19/02)
Spielberg High on JURASSIC PARK 4 - Starlog (6/13/02)
Gunn Talks Hopes for DAWN OF THE DEAD Remake - Cinescape (6/11/02)
Twohy, Diesel Planning PITCH BLACK 2, 3 & 4 - Variety (6/6/02)
X-FILES 2 Will Stand Alone - Cinescape (5/16/02)

---
The corpses of the recently-dead are returning to life and attacking the living, devouring their victims. In the big cities there is nowhere to hide. When two members of a Philadelphia S.W.A.T. unit decide to escape the city with two friends, the four take flight in a traffic helicopter. However, when the gas starts to run low, they must land on the roof of a mall now occupied by the living dead. Armed with weapons, the four humans manage to secure the mall through a series of brutal battles with the living dead creatures.
Source: HBO / Cannon Video
---
---
---